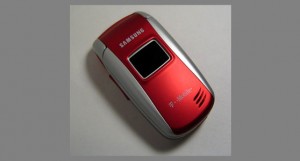 On 12th March Consumers International (CI) published its Consumer Agenda for Fair Mobile Services ahead of World Consumer Rights Day (WCRD) on Saturday 15 March.
In the run up to 15 March, consumer groups will be making one big call on mobile phone service providers to demand better services for the 7 billion mobile users across the globe.
Mobile rip offs are commonplace – from holidaymakers being stung by four figure roaming bills abroad, to customers tricked into paying to receive text messages. With smartphones set to function as a remote control for more and more aspects of our lives, consumer groups believe now is the time to ensure big mobile companies are held to account for unfair, substandard services.
CI's demands
In consultation with consumer groups around the world, CI has drawn up a Consumer Agenda for Fair Mobile Services, which outlines what the consumer rights movement wants to see changed. This includes demands that telecom companies:
•provide consumers with access to an affordable, reliable service
•provide consumers with fair contracts explained in clear, complete and accessible language
•provide consumers with fair and transparent billing
•provide consumers with security and power over their own information, and
•listen and respond to consumer complaints.
Read more from CI here.