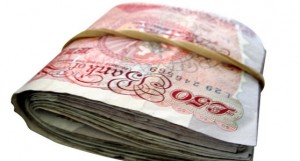 The Financial Conduct Authority has confirmed the final rules that will govern the £200bn a year consumer credit market, which includes approximately 50,000 firms, from 1 April 2014.
The rule changes will give consumers additional protection from rogue practices and put the onus on credit providers to ensure that they treat customers fairly at all times.
The biggest changes come for payday lenders and debt management companies, including:
limiting -overs to two
restricting (to two) the number of times a firm can seek repayment using a continuous payment authority (CPA)
a requirement to provide information to customers on how to get free debt advice
requiring debt management firms to pass on more money to creditors from day one of a debt management plan, and to protect client money
Consumer credit providers will need to ensure that they give customers the right information to make informed choices, that their services meet consumer needs, and that people in difficulty are treated fairly.  Read more here.
Thematic review
The FCA have also announced they will start a review of the market as soon as they take over responsibility on 1st April:
Payday lenders and other high cost short term lenders will be the subject of an in-depth thematic review into the way they collect debts and manage borrowers in arrears and forbearance, the Financial Conduct Authority announced on 12th March.
The review will be one of the very first actions the FCA takes as regulator of consumer credit, which begins on 1 April 2014, and reinforces its commitment to protecting consumers – one of its statutory objectives. It is just one part of FCA's comprehensive and forward looking agenda for tackling poor practice in the high cost short term loan market.  Read more here.
Money Advice Trust welcomed the rules saying:
We believe the transfer of regulatory control to the FCA will provide a boost for consumer protections. We especially welcome rules that require customers with high-cost credit in clear financial difficulty to be referred to free debt advice services. Nine out of ten people who speak to a National Debtline adviser say they feel more in control of their finances as a result.
The new two tier regime of regulatory scrutiny should help ensure consumers are protected from some of the worst practices in the industry. Mandatory affordability checks have the potential to prevent much of the harm we see in some credit markets, and so it is important these are rigorously enforced.